Seasons of Creation - introduction
We are part of a single, wondrously complex web of life that is woven by God.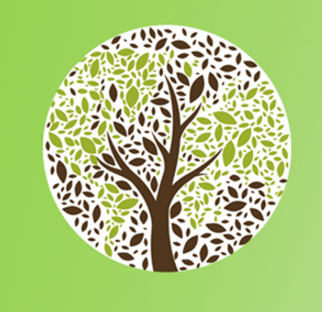 Each year from September 1 to October 4, the Christian family celebrates the good gift of creation. This global celebration began in 1989 with the Ecumenical recognition of the day of prayer for creation and is now embraced by the wide ecumenical community. During the Season of Creation, we unite as one family in Christ, celebrating the bonds we share with each other and with "every living creature on Earth" (Genesis 9:10). The Christian family celebrates the Season by spending time in prayer, considering ways to inhabit our common home more sustainably and lifting our voices in the public sphere.
During this Season of Creation, as a church, we offer our reflections on the web of life itself, in the hope that they might provoke richer contemplation and deeper responses among us, the followers of Christ. We do it acknowledging that Creation is given as a gift to all of us and that we are called to shared responsibility for its protection.
Acknowledgement of Country/First Peoples
For thousands of years Indigenous people have walked
in this land, on their own country.
Their relationship with the land is at the centre of their lives.
We acknowledge the Dharawal People past, present, emerging,
and their care and stewardship of this land throughout the ages.
May we continue to think of, pray for and connect with First Nations People
Lighting of the Candle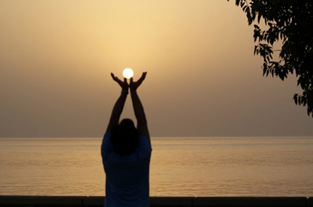 Like the sunrise at dawn, may your light illuminate our lives and encircle us and those we love. Amen.
Opening Prayer
Creating God, we celebrate your vibrant presence among us in creation,
especially in the soil, the paddocks and the land.
May our spirits be lifted to rejoice with the land, the wild flowers, and all the creatures of the countryside. Creator God, we come before you today as creatures of the land you created.
Earth, our home, cares for us and witnesses our actions, as you do.
We pray to be grounded and guided as people who are earthly and joyful, practicing our oneness with the earth.

May it be so.
Psalm 65  v5-13 Click here for a wonderful reading of this psalm Psalm 65
You answer us with awesome and righteous deeds,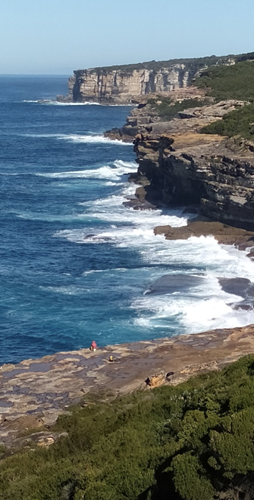 God our Saviour,
the hope of all the ends of the earth
    and of the farthest seas,
6 who formed the mountains by your power,
    having armed yourself with strength,
7 who stilled the roaring of the seas,
    the roaring of their waves,
    and the turmoil of the nations.
8 The whole earth is filled with awe at your wonders;
    where morning dawns, where evening fades,
    you call forth songs of joy.
9 You care for the land and water it;
    you enrich it abundantly.
The streams of God are filled with water
    to provide the people with grain,
    for so you have ordained it.[a]
10 You drench its furrows and level its ridges;
    you soften it with showers and bless its crops.
11 You crown the year with your bounty,
    and your carts overflow with abundance.
12 The grasslands of the wilderness overflow;
    the hills are clothed with gladness.
13 The meadows are covered with flocks
    and the valleys are mantled with grain;
    they shout for joy and sing.
Song - Garden by Mikali Aganostis and brought to us by Mikali, Emma, Hannah and Gabby from Leichhardt Uniting.
Please click here to listen to this beautiful song composed for this year's Seasons of Creation Garden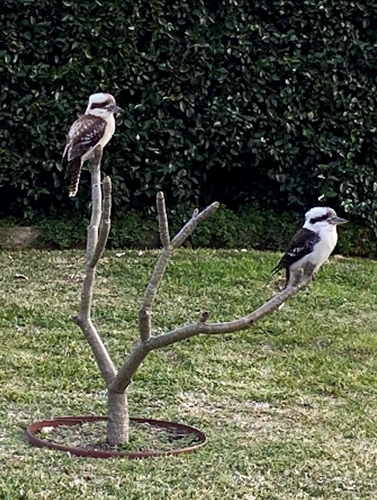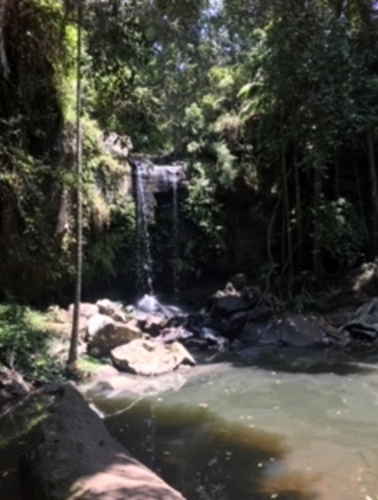 Prayer of Confession  
God, you created our planet, the birds, fish, and other animals and you saw all that you had created and called it good. God of life, you also formed us, the human family to act compassionately and gently to all forms of life.
Remind us, O God, and help us to change.
We confess that we often forget that we are dependent upon you and interdependent with the rest of creation. We confess that instead of acting compassionately and gently, we have instead over-used and abused creation, forgetting that our lifestyles impact others around the globe.
Forgive us, O God, and help us to change.
We confess that we have not done enough to protect our planet. We confess that we have failed to insist that our government act urgently and swiftly on climate. We confess that we, as consumers, have not held companies accountable for their reckless pollution and carbon consumption, nor have we worked hard enough to limit our own consumption and pollution.
Forgive us, O God, and help us to change.
God of wisdom help us understand that whatever we do to the web of life we do to ourselves. God of power help us acknowledge that we must act now and wake up to our moral obligation to the future of the planet, which you have entrusted to our hands.
Forgive us O God and help us to change.
God of grace and salvation, today we open our eyes, ears, and hearts to the pain of our planet amid the changing climate. We open our hearts to your truth, to see in you the way of healing and hope for our planet. We are beloved children of God, forgiven, renewed, and sent out into the world to work for the healing of our planet and for justice, in faithfulness to God. Amen.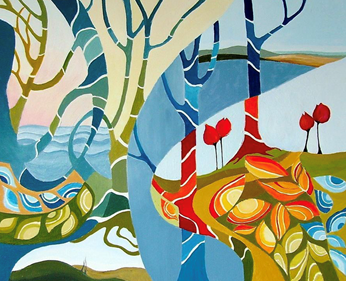 Assurance of Pardon
Hear the good news: "For as the skies are high above the earth, so great is his steadfast love toward those who honour him; as far as the east is from the west, so far he removes our sins from us." (Psalm 103: 11-12) In the name of Jesus, you are forgiven. The gift of life is to be embraced
Thanks be to God.
As Christians, we hope for the wellbeing of both the planet and people. It is stated in our most foundational prayer, "Your Kingdom come, your will be done, on earth as it is in heaven."  As disciples of Christ this is not just a prayer to speak but a prayer to be lived. We are part of a single, wondrously complex web of life that is woven by God. Each year during the Season of Creation, we unite as one family in Christ, celebrating the bonds we share with each other and with "every living creature on Earth" . This season can be celebrated by spending time in nature, spending time in prayer and reflection, considering ways to inhabit our common home more sustainably, and lifting our voices in the public sphere.
 REFLECTION From Brooke Prentis
Uncle Dr Terry Le Blanc says, "Indigenous theologians always start at Genesis 1, Western theologians often start at Genesis 3." Genesis 1:2  "God's Spirit brooded like a bird above the watery abyss"  speaks strongly to Aboriginal peoples. I love reading this verse and looking at Safina Stewart's painting, "Heaven Came Down". Land, sky and all creation are brought together by the Creator into relationship and community. Community that looks like unity in diversity. Community that not only says but does love their neighbour as themselves. Community that loves their people neighbour, tree neighbour, plant neighbour, animal neighbour, bird neighbour, fish neighbour, land neighbour, water neighbour, sky neighbour - loves their earth neighbour.
TAKE ACTION -Act by connecting  to Jesus and the earth. Stand barefoot on the ground, or place your hand on a tree, and pray for all your neighbours today. Pray also for a deeper understanding of the community of interconnectedness you are part of.
Bible Reading – Luke 18 v1-8  
The Parable of the Widow and the Judge
18 Then Jesus told his disciples a parable to teach them that they should always pray and never become discouraged. 2 "In a certain town there was a judge who neither feared God nor respected people. 3 And there was a widow in that same town who kept coming to him and pleading for her rights, saying, 'Help me against my opponent!' 4 For a long time the judge refused to act, but at last he said to himself, 'Even though I don't fear God or respect people, 5 yet because of all the trouble this widow is giving me, I will see to it that she gets her rights. If I don't, she will keep on coming and finally wear me out!'"
6 And the Lord continued, "Listen to what that corrupt judge said. 7 Now, will God not judge in favour of his own people who cry to him day and night for help? Will he be slow to help them? 8 I tell you; he will judge in their favour and do it quickly. But will the Son of Man find faith on earth when he comes?"
Message – Rev Radhika Sukumar- White
The Persistent God
Luke 18:1-8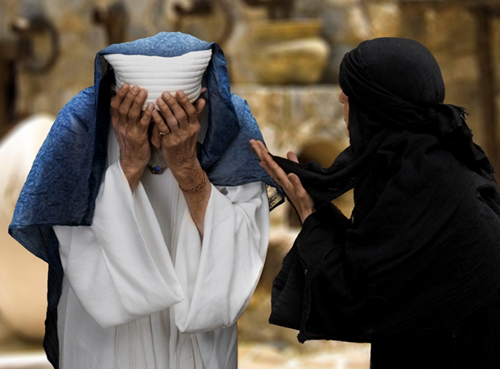 This passage barely requires a sermon, as there is not much question as to the meaning of the parable and the unjust judge; the writer of Luke tells us why it is important before he tells it, and then remembers Jesus offering his own interpretation after he finishes telling it. Obviously, this is a story about persistence in prayer, and God's compassion and responsiveness… right?
Once upon a time, there was a judge, says Jesus. From what we know about judges in Israel, we know that their role was to maintain a reasonable level of harmony in the community, and to adjudicate disputes fairly and impartially. It is also worth remembering that in Jewish law, in the Torah, judges were given a particular responsibility to protect the rights of the poor – of widows, orphans and refugees in the land.
Then Jesus says, there was a widow. And therein lies the plot. The moment the woman was called a widow, the stakes were raised for the judge, because any Yahweh-fearing judge would feel obliged by the Torah to take especially good care of her.
The problem is that this judge is not Yahweh-fearing and not especially interested in justice at all. And so he tries to ignore the widow's pleading. But the widow is not going to take "no" for an answer. She keeps coming back to him day after day, resolutely pleading her case, until finally the judge has a conversation with himself. The writer of Luke describes other such internal conversations elsewhere - the rich fool, the prodigal son, the dishonest steward - all of them talk to themselves. Anyway, this judge realises to himself that if he doesn't grant the widow's petition, she will wear him out and may even give him a black eye - either figuratively or literally. So, eventually, despite his callousness and his lack of integrity, he gives the woman what she wants.
The progress of this parable is theologically known as an argument from the lesser to the greater - if a wicked judge will finally relent and hear the woman's case, how much more will God. The point is that God is full of compassion, willing and ready to hear the prayers of the poor and oppressed. And the counsel is thus to be persistent in prayer, knowing that God will answer the prayers of God's children. It's an unclouded parable and a neat conclusion. And it is unbridled good news for those who pray day and night for justice, for it promises that their prayers do not go unanswered.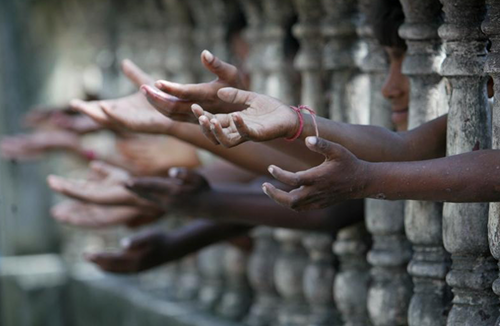 Of course, if that's the point - and it certainly seems to be - then we have a dilemma, if we are honest with God and with ourselves. The dilemma is that 2000 years later, the poor and oppressed are still calling out for relief and, for the most part, don't seem to be any closer to a world of justice and compassion than they were when Jesus told the parable. If one reads this parable as it has always been read, as a counsel to relentless prayer, there will always seem to be some lack of evidence that such prayer really makes a difference. Unless Jesus is talking about deferred compensation - the kind of "pie in the sky by and by" vindication that many Christians resist - then really, the claim for persistence isn't very convincing...or at least not always.
Don't get me wrong. I believe persistent prayer is very important, even when such prayers are not answered in the ways we think best. It is important to be unrelenting in our prayers...not only because of the changes our prayers may elicit in God's mind, but for the changes such prayers can work in our own hearts and minds. As Frederick Buechner said, persistence is a key, "not because you have to beat a path to God's door before [God will] open it, but because until you beat the path, maybe there's no way of getting to your door."
But Buechner's comment set me to thinking that maybe there's more to this parable than we have sometimes seen. What if Jesus offered this parable not only as a call to prayerful persistence but also as a reminder to the church of the importance of securing justice for the poor and the oppressed in their midst? Alan Culpepper says, "To those who have it in their power to relieve the distress of the widow, the orphan and the stranger but do not [do so], the call to pray day and night is a command to let the priorities of God's compassion reorder the priorities of their lives."
So, what if we stand this parable on its head and hear it as a testimony to the persistence of God, who wants us to grant justice to God's chosen ones who cry out day and night? That is, what if God is the widow, and we are the judge? Might this parable speak to the resolute, persistent, unrelenting, determined One who keeps knocking on our door, challenging us to respond, pressing us to accept God's claims, urging us to work for the good of neighbours in need?
All through the Scriptures we can trace God's unwavering claim on God's people - the covenant with Abraham, the giving of Torah (that set forth a way of faithfulness and integrity and righteousness), and when God's children rebelled and fell into selfish ways, the sending of prophets to press God's claims and to call for justice and fairness...and later when the people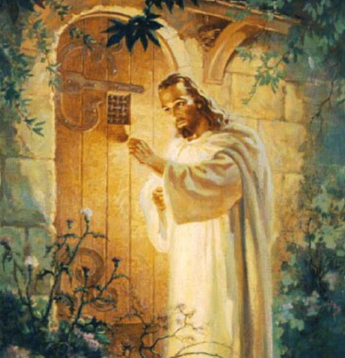 ignored the prophets, in the fullness of time, God sent the Christ into the world to demonstrate once and for all the character of God's grace and love toward all of God's children, and especially the poor and the outcast. "Behold," said the Christ, "I stand at the door and knock." Do you know what that knock sounds like? That knock is the sound a conscience makes in the life of the faithful.
Have any of you seen the film Hotel Rwanda? It tells the story of what happened in Rwanda in 1994, when that African country descended into madness, with the powerful Hutu majority beginning a systematic slaughter of the Tutsi minority. It was the most efficient killing spree of the 20th century; in one hundred days, the Hutus killed 800,000 Tutsis.
The film tells the story of that horror through the person of Paul Rusesabagina, a hotel manager in the Rwandan capital, Kigali, a Hutu who made a promise to protect his Tutsi wife and the family he loved and ended up finding the courage to shelter and save over 1,200 people by hiding them in the luxury hotel he managed.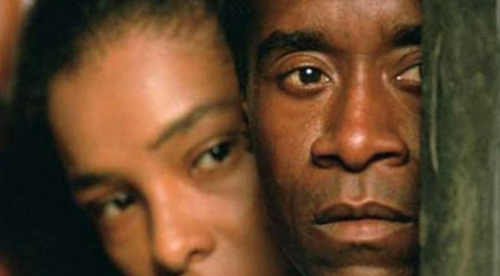 As the horror built, Paul initially protested that there was nothing he could do, but his reticence was challenged by the steady beating of truth upon his door. What was it Alan Culpepper said? "To those who have it in their power to relieve ... distress ... but do not, the call to pray day and night is a command to let the priorities of God's compassion reorder the priorities of their lives." Paul began to see the horror and experience the shame. It was a truth he didn't want to admit; but in the end, his conscience prevailed and he acted to save as many lives as he could.
But Paul Rusesabagina was not the only one to hear the beating on the door and to experience the need to reorder his priorities; it happened also to many viewers of the film. And I think it happened especially in one telling moment. About midway through the story, as the slaughter of the Tutsi people escalated in Kigali, Western reporters began to capture scenes of the genocide on tape. Paul was heartened a bit, because he assumed the broadcast of such images would prompt immediate Western intervention. When a sceptical Western reporter expressed doubt, Paul was dumbfounded. "How can they see that and not intervene?" he asked. But the reporter had seen it all before. "More likely," he responded, "people will see the footage, say 'Isn't that horrible?' and then go right on with their dinners." It was for me a particularly disturbing moment in a deeply disturbing film, for I knew he was right. Who could see and hear that exchange and not feel shame?
And yet shame could be our full-time preoccupation. Across the span of our lifetimes we have experienced a steady drumbeat of news reports of injustice after injustice, killing after killing, perpetrated by one group or another. And what has been done? In this country, we have reasonably strong gun control laws, and royal commissions, and they seem to have brought some progress, though such progress more often seems to follow the path of a pendulum than an arrow. We have seen some of the worst offenders around the world being brought before international tribunals, tried for crimes against humanity. We've watched celebrities' stage worldwide concerts to raise awareness and to try to end poverty in our lifetime. We hear about Aboriginal deaths in custody, and domestic violence murders, and sexual violence, and LGBTIQ+ persecution, and cuts to services to the least in our country. But many of us, seeing such things, have spoken our laments and then have gone right back to our dinners or Facebook or whatever else it was we had been doing.
So, I wonder: if this parable offers a mirror for our lives, then maybe the face many of us will see when we peer into that mirror is the face of the judge who, as Jesus said, "neither feared God nor had respect for people." Is that not who we are in this story?
Oh, it's not very flattering to read the parable that way, to be sure. It's quite uncomfortable to be thus characterized. But, then, in the parable the judge does eventually reach the tipping point, and even if not for the best of motives and more from self-interest, does grant the widow what she wants. What she wants, of course, is justice and a fair shake. It's what the outcasts of the world most often want, and we know - from reading the Torah and the prophets and from listening to Jesus - it is what God wants for them as well.
Maybe the good news in this story for the non-outcasts - for the rest of us - is that God is like the widow - unrelenting, persistent, and assertive. God hasn't given up on us, even when we have acted as though we "neither feared God nor had respect for people." So maybe there's hope, not only for the widows and orphans and sojourners of this world, but for us. Maybe there is hope that we will tend to the shame we feel and allow it to break through our resistance and press us to open doors to those who knock persistently; maybe there is hope that we will hear their pleas at last and use our voices and our power to help shape relief and reconciliation and fairness in this world. Maybe there is hope for us. I believe there is. More importantly, I believe God believes there is.
Friends, this is why preachers like myself, and I imagine Tammy, do our absolute best to challenge you in the sermons we offer. We believe it is our imperative and obligation to do what we can, at this pulpit, to be a persistent widow to you – pushing you to confront comfortable ways of thinking and believing, opening your eyes to that which is beyond these four walls, and offering new and fresh ways to work for justice and peace in the world. I am aware that this has can alienate people. But we really have no intention of ceasing! Our role as preachers of the Word is to both comfort you when your life is chaos, and to challenge you when your life is too comfortable.
"Behold," says the Christ, "I stand at the door and knock." Maybe today we'll open the door. Maybe. And what a good day that would be...for everyone!
O Lord let that day come. Amen.
13th September 2020
Engadine Uniting Church
Rev. Radhika Sukumar-White
Prayers for others 
Gracious God,
We pray for all who work to protect Earth against the ravages of natural disaster, indifference, or acts of violence in warfare without regard for what becomes of Earth beneath the weapons and the destruction and the chemicals.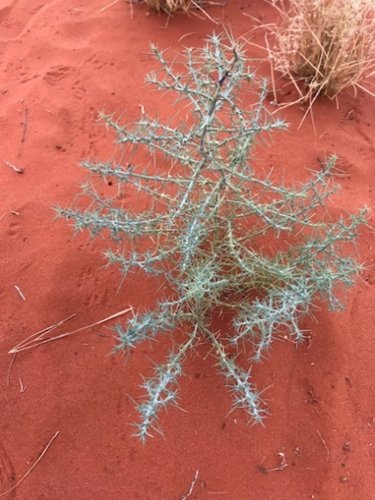 We pray for all people living with the effects of climate change,  for those facing rising temperatures, drought and water shortages, unpredictable weather, disrupted seasons and failed crops. Creator God renew the damaged land for the sake of the poor, the vulnerable, the displaced, the refugee. For the sake of us all. Stir in us a willingness to speak and act for the sake of your good creation
We pray for those who are vulnerable, who are unwell or have limited options at this time. For those who are struggling financially, struggling with fear and despair or the reality of abuse and domestic violence. Expand our hearts and vision to respond with the greatest of compassion to those around us
We pray for First Nations people of our country. We bring before you the pain and anguish of dispossession of land, language, culture and family kinship experienced by Aboriginal and Torres Strait Islander peoples. We acknowledge past injustices and those that persist today. Help us to continue the journey of healing to create a just and hopeful future as we walk together with First Nations sisters and brothers
Please spend some time praying for our church – for the return to church worship planning and for the strategic plan for our congregation and how you can be involved
God, we trust that you are good and do good. May we be your faithful people in this time of global crisis. Even when we feel you are distant; you accompany us on the way. You are persistent, waiting for us, Loving us, Bringing hope and healing and loving us with a love that will not let us go. As Radhika has taught us today, may your Holy Spirit inspire us to be door openers, plea hearers, to be people who use our voices and power for others and the common good, and to love and to serve.
We pray together as Jesus taught us,
Our Father in heaven,
hallowed be your name.
Your Kingdom come,
your will be done,
on earth as in heaven
Give us today our daily bread.
Forgive us our sins,
as we forgive those who sin against us.
Lead us not into temptation,
but deliver us from evil.
For the kingdom,
the power and the glory are yours.
Now and for ever.
Amen.
Hymn- How great thou art.
Please click this link - How great thou art
O Lord my God, when I in awesome wonder
Consider all the worlds Thy hands have made
I see the stars, I hear the rolling thunder
Thy power throughout the universe displayed

Then sings my soul, my Saviour God, to Thee
How great Thou art, how great Thou art
Then sings my soul, my Saviour God, to Thee
How great Thou art, how great Thou art!

When through the woods, and forest glades I wander
And hear the birds sing sweetly in the trees
When I look down, from lofty mountain grandeur
And see the brook, and feel the gentle breeze

Then sings my soul, my Saviour God, to Thee
How great Thou art, how great Thou art
Then sings my soul, my Saviour God, to Thee
How great Thou art, how great Thou art!

It is well, it is well with my soul, with my soul
it is well, it is well with my soul

When Christ shall come, with shout of acclamation
And take me home, what joy shall fill my heart
Then I shall bow, in humble adoration
And then proclaim: "My God, how great Thou art!"

Then sings my soul, my Saviour God, to Thee
How great Thou art, how great Thou art
Then sings my soul, my Saviour God, to Thee
How great Thou art, how great Thou art!
How great Thou art, how great Thou art!
Offering prayer - for direct giving and gifts of food to Project Youth and other contributions made to our church and other churches and projects.
Giver of life, we are but travellers living on Earth for a while. May our gifts including those of our time, of our hands, hearts, and tears contribute to the flourishing of your creation and your larger vision for life and wholeness, for this generation and for those to come. Amen.
Blessing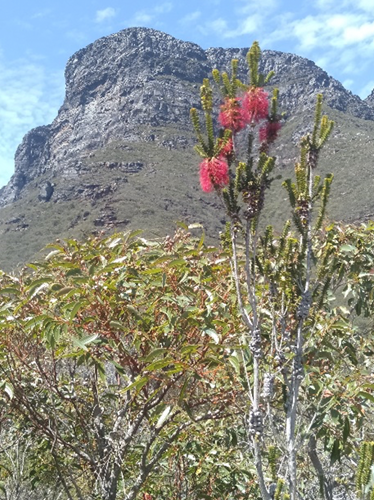 Our land is alive with the glory of God:
desert sands hum and gum trees dance,
brown grasses sing and mountains breathe their stillness.created things add their rhythm of delight and even the stones tap out their praise.
Let our voices mingle with the song of the Earth.
May our hearts join the beat of her joy.
For our triune God is with us:
our creator surrounds and upholds us.
Christ Jesus walks beside and before us.
The Spirit moves within and between us.
Blessed be God who is our wonder and our delight.
Go in peace to claim the life of Christ within your midst:
and may the earth be warm under your feet,
the rain bring the gentle flowers
of the bush bright around you,
and the wind blows as the breath of the Spirit before you.
Amen.
Blessing Song - For you deep stillness
For you Deep Stillness of the silent inland
Seasons of creation Extras – please click on these links
Environmental Art – (8min video) Penny explains her earthen art. Very interesting! This was part of Climate Fest. I encourage you to access Christian Students Uniting FaceBook Page to access other interesting videos that were part of Climate Fest.
50 Ways to care for Creation  - What can you do to help the Earth?