Rev Paul Bartlett, Minister
7 Dec 2020 by Paul Bartlett in: Leadership Team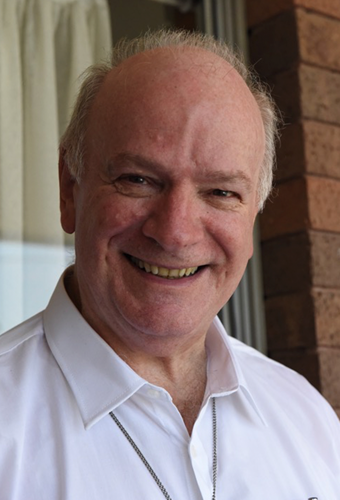 The Rev Paul Bartlett, is our Minister who serves the church and community on a part time basis,
A Meteorologist by initial training, Paul has served the Uniting Church in a variety of ways over the past 38 years: Twenty five years in parish ministry and then a total of thirteen years working for Frontier Services, the inland work of the Uniting Church and most recently with UnitingWorld, the international church partnerships agency of the Uniting Church. In addition Paul has served for twenty years as a NSW Police Chaplain.
Married with three children and five grandchildren, he has been a keen NRL Dragons supporter since his move, with work, to NSW in the mid 1970's.
He is passionate about the church being a welcoming, compassionate and visible presence in its local community and a safe place for all who gather for worship.
Paul will be available for Weddings, Baptisms, Funerals and Pastoral care needs and can be contacted on 0439 458 204.
For administrative, property, hall hire and other matters, please send an email to Administration via the Contact Us page