Acknowledgement of Country
For thousands of years traditional custodians have walked in this land, on their own country. We acknowledge the Dharawal people as Traditional Custodians of the land on which we live, work and call home. As we pay respects to all First Nations people, wherever we are today, we recognize and value the rich cultural heritage, beliefs and spiritual relationship with Country, passed down through generations. We acknowledge God, the Creator of these beautiful lands and the Elders both past and present who have cared for creation with respect and reverence
We pray that God will lead us down the path of Reconciliation for all Australian people as we live together in unity and harmony. May we continue to think of, pray for and connect with First Nations People.
A warm welcome is extended to all. Especially those who are gathering here with us
for the first time, or who have returned after an absence. Special welcome to Rev Adrian Sukumar-White from Leichhardt Uniting who will bring us our message this morning. Your presence enriches us and this time of gathering together.
Lighting of the Candle
Like the sunrise at dawn, may your light illuminate our lives and encircle us and those we love. Amen.
 Call to worship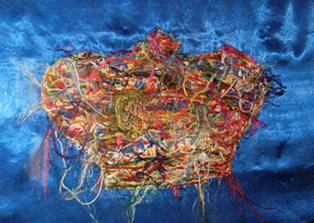 God of Love, we bring to you all that we are and all that we hope to be. With your skill and strength, please take both the bright strands, together with the tattered and faded threads of our lives, and weave from them a pattern lovelier than anything we thought possible.  Open the eyes of our hearts to understand your Word, unblock our ears to your Voice and open our eyes to see Jesus in others. Deal with each of us, deal with all of us, so that the one and the many may rise up with refreshed love to praise to worship you without hesitation.
Source: https://prayer.knowing-jesus.com/Prayers-for-Wisdom
Click here for a beautiful reflection to centre us for worship Welcome to worship
Let us open our minds to God's teaching and tune our ear to God's word.
Let us listen to the stories of the faith of our ancestors and share our stories with our children.
We put our trust in God we worship the one who gives us life.
God of Heaven and Earth, God of the sunrise and the sunset, God of the highest mountain and the deepest valley, hear our prayers as we come before you. Declare your message to us and grant us the wisdom to listen.  May our listening turn to action.  May our actions touch the hearts of those who need to hear your voice. We put our trust in you knowing that it is well placed in your hands. AMEN
NAIDOC WEEK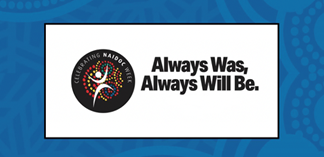 Today is the start of NAIDOC week (National Aborigines and Islanders Day Observance Committee), an annual celebration of Aboriginal and Torres Strait Islander peoples and cultures. It is an important time for all Australians to commemorate and recognise the contributions and achievements of Aboriginal and Torres Strait Islander peoples to this nation. The 2020 NAIDOC theme is: Always Was Always Will Be. This theme references the continuing connection of Aboriginal and Torres Strait Islander peoples to this land since time immemorial to today and beyond. This connection involves caring for and stewarding the lands and waters and is deeply cultural and spiritual. I encourage you to spend some time this week thinking of, praying for listening, learning and engaging with First Nations people.
Here is a short animation from artist Aunty Cindy Alsop. Please click on the link Reconciliation
Reconciliation Prayer from Wontulp Bi-Buya Indigenous Theology Working Group 1997
For a recording of this prayer read by Bianca Manning please Click here
Holy Father, God of Love,
You are the Creator of all things. 
We acknowledge the pain and shame of our history and the sufferings of Our peoples,
We ask for your forgiveness.
We thank you for the survival of Indigenous cultures. 
Our hope is in you because you gave your Son Jesus to reconcile the world to you.
We pray for your strength and grace to forgive, accept and love one another, as you love us and forgive and accept us in the sacrifice of your Son.
Give us the courage to accept the realities of our history so that we may build a better future for our Nation. 
Teach us to respect all cultures. Teach us to care for our land and waters. 
Help us to share justly the resources of this land. 
Help us to bring about spiritual and social change to improve the quality of life for all groups in our communities, especially the disadvantaged. 
Help young people to find true dignity and self-esteem by your Spirit. 
May your power and love be the foundations on which we build 
our families, our communities, and our Nation.
Through Jesus Christ our Lord.
AMEN
Psalm 23 – Aboriginal Style by Uncle Rev Ron William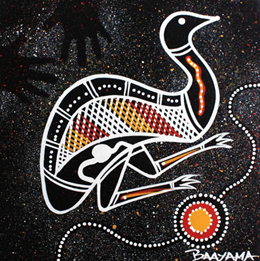 s 
My big fella boss up in the sky is like the father Emu.
He will always look after me and take me to green grass,
and lead me to where the water holes are
full and fresh all the time.
He leads me away from the thick scrub and helps me keep safe from the hunters, dingoes and eagles.
At night-time when I am very lonely and sad,
I will not be afraid,
for my Father covers me with his feathers
like a father emu.
His spear and shield will always protect me.
My big fella boss always give me a good feed
in the middle of my enemies.
In hot times he makes me sit down in a cool shade and rest.
He gives me plenty of love and care all of my life through.
Then I will live with my big fella boss like a father emu:
that cares for his chicks in good country, full of peace and safety
For evermore and evermore.
Prayer of Confession and Forgiveness
Gracious God, our burdens are too heavy to carry, too real to hide, and too deep to undo. Forgive what our lips cannot name, what our hearts can no longer bear, and what has become for us too much. Set us free from a past that we cannot change; open to us a future in which we can be changed; and grant us grace to grow more and more in your likeness and image, through Jesus Christ, the light of the world. Amen.
The Good News for us all today - there is nothing that will ever separate us from God's love. You are God's beloved child. You are forgiven, loved, and restored.  Amen
Bible Readings
Matthew 25:1-13
The Parable of the Ten Bridesmaids
25 "Then the kingdom of heaven will be like this. Ten bridesmaids took their lamps and went to meet the bridegroom. 2 Five of them were foolish, and five were wise. 3 When the foolish took their lamps, they took no oil with them; 4 but the wise took flasks of oil with their lamps. 5 As the bridegroom was delayed, all of them became drowsy and slept. 6 But at midnight there was a shout, 'Look! Here is the bridegroom! Come out to meet him.' 7 Then all those bridesmaids got up and trimmed their lamps. 8 The foolish said to the wise, 'Give us some of your oil, for our lamps are going out.' 9 But the wise replied, 'No! there will not be enough for you and for us; you had better go to the dealers and buy some for yourselves.' 10 And while they went to buy it, the bridegroom came, and those who were ready went with him into the wedding banquet; and the door was shut. 11 Later the other bridesmaids[ came also, saying, 'Lord, lord, open to us.' 12 But he replied, 'Truly I tell you, I do not know you.' 13 Keep awake therefore, for you know neither the day nor the hour.
1 Corinthians 1:18-31
Christ the Power and Wisdom of God
18 For the message about the cross is foolishness to those who are perishing, but to us who are being saved it is the power of God. 19 For it is written,
"I will destroy the wisdom of the wise,
    and the discernment of the discerning I will thwart."
20 Where is the one who is wise? Where is the scribe? Where is the debater of this age? Has not God made foolish the wisdom of the world? 21 For since, in the wisdom of God, the world did not know God through wisdom, God decided, through the foolishness of our proclamation, to save those who believe. 22 For Jews demand signs and Greeks desire wisdom, 23 but we proclaim Christ crucified, a stumbling block to Jews and foolishness to Gentiles, 24 but to those who are the called, both Jews and Greeks, Christ the power of God and the wisdom of God. 25 For God's foolishness is wiser than human wisdom, and God's weakness is stronger than human strength.
26 Consider your own call, brothers and sisters: not many of you were wise by human standards, not many were powerful, not many were of noble birth. 27 But God chose what is foolish in the world to shame the wise; God chose what is weak in the world to shame the strong; 28 God chose what is low and despised in the world, things that are not, to reduce to nothing things that are, 29 so that no one might boast in the presence of God. 30 He is the source of your life in Christ Jesus, who became for us wisdom from God, and righteousness and sanctification and redemption, 31 in order that, as it is written, "Let the one who boasts, boast in the Lord."
Message Rev Adrian Sukumar-White
Jesus is coming – look busy!
You've all seen this before, right? Whether it be on a coffee mug, or sticker, or t-shirt.
And the inference being that Jesus is like a school teacher who had to step outside for a minute, and we're the unruly class, and then someone yells – "Jesus is coming!", and we run back to our desks and pretend we were working the whole time.
It's a pretty absurd notion – and yet, the idea does not come
from nowhere. If I had to guess, I reckon it has its origins in our Gospel reading for today – the Parable of the Ten Bridesmaids.
Now, parables are not really the epitome of clarity. They are often quirky stories that raise more questions than they answer. And this one is no exception, it's a pretty strange story. First, who has 10 bridesmaids?!? In the Anglo-Western culture, the standard seems to be two or three. At my wedding, we had four, which was on the edge of feeling excessive to me.
Next, what is this oil and lamp thing? Anyone here lit an oil lamp in their lives?
And then, the climax of the story – the so-called "foolish" bridesmaids are effectively excluded out of bad luck, that in the few moments when they were away, the bridegroom turns up. And when they return, he says he doesn't know them. And what's the deal with the "wise" bridesmaids – they seem to be quite jerkish if you ask me – surely they could have spared something? Or at least held the door open?
So we have to ask ourselves, what's the purpose of the story then? What does it have to teach us? And more specifically, what does it have to teach us about the Kingdom of God?
This is a text that we do need to dig a little deeper with. I am continually amazed about what happens when we take the time to really work with the text – because so often these seemingly strange stories begin to really open up, and we can find meaning in the unlikeliest of places.
Let's start here – who was Jesus speaking to? The nature of the Gospels is that Jesus almost always has an "intended" audience – his words, whether they be instructions, questions or parables, are directed at someone, or a particular group. Texts like this can distract us though, because it is a passage that sits within a far larger section of text, collated as a single sermon of Jesus, and so there is no indication of audience in the particular story itself. But if we flick back to chapter 24, verse 3, we find the audience: "When he was sitting on the Mount of Olives, the disciples came to him privately..."
So the audience is the disciples. Now that may not sound like much, but it's an important distinction to consider. He is not speaking to the crowd, to anyone who happened to be listening. He is not speaking to the religious authorities, his frequent adversaries. He is speaking to the disciples – he is speaking to those who have already taken the plunge, made the commitment, decided to follow Jesus' call.
So when we hear this passage, it's important to hear it that light – rather than where it becomes an all-encompassing allegory to separate us, the wise Bridesmaids, the Christians, from the rest, the foolish ones. This isn't a passage about who professes to be Christian and who doesn't, it's about what kind of Christian you are going to be.
Think about it this way, whether foolish or wise, they are all bridesmaids. They are all legitimate, they are officially part of the wedding ceremony. They all have the title; they all are supposed to be present. The only difference is some were wise, and some were foolish. When the foolish bridesmaids tried to return to the banquet, they found the door shut.
It wasn't enough that they were official, that they had the right name. What mattered was their actions.
Don't get me wrong, professing our faith is important. It is important that we take the name of Christian, and hold it, and name it and value it. For some, this would have been, in part, in your baptism. For others, if you were baptised as an infant, it would have been through confirmation. And for others, you might not have had the opportunity to be baptised or confirmed. And if that's the case, and that's something you want to do – that's something worth talking about. Because perhaps the time is now, and the place is here, amongst your Church family, to take that step and publicly profess your faith as the community surrounds you with love and support. So, keep talk about that, because it's an important part of our faith and journey of discipleship.
But if it ends there, that's where we become foolish. To profess our faith is meaningless if we don't live it out. And that might sound like a bit too much pressure, but the parable helps us here. It's interesting that the moral of this parable, is "keep awake" – because all the bridesmaids failed at this – all of them become drowsy and slept. The point isn't that the wise bridesmaids got it right because they didn't. The point was that they were prepared.
What does it mean to be prepared? What does it mean for us to be prepared? How can we be wise, and not foolish? This question becomes more interesting when we consider the reading from 1 Corinthians, which seemingly turns assumptions about wisdom and foolishness upside down. So what are we to be then, wise or foolish?
The Corinthians passage invites us to differentiate between the foolishness of God, and the wisdom of the world. What is the wisdom of the world?
The wisdom of the world says that success can only truly be measured by wealth.
The wisdom of the world says that having power over others is the most effective way to lead.
The wisdom of the world says that only real response to violence is violence.
The wisdom of the world says that the white, straight, married male is the pinnacle of human development.
The wisdom of the world is so invasive and encompassing, that so often we hold it as our wisdom. And to oppose it, is foolishness.
Enter the foolishness of God.
The foolishness of God says blessed are the poor, for theirs is the kingdom of heaven.
The foolishness of God says that no one has greater love than this, to lay down one's life for one's friends.
The foolishness of God says that those who live by the sword will die by the sword.
The foolishness of God says there is no longer Jew or Greek, slave or free, male or female, but all are one in Christ.
The foolishness of God is God upon the cross – an inexplicable act of grace and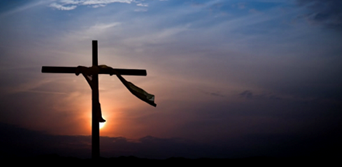 love.
It is foolish because it defies the wisdom of the world, and places God amongst the poor and the broken.
So, when we read the parable of the bridesmaids, the wisdom we seek is not that of the world, but of God – that which the world considers foolish.
What does it mean for us to be wise as we wait for the bridegroom? What does it mean for us to be prepared?
This passage doesn't really lay it out for us. What it does do is offer one of the most chilling ideas in the whole of the Bible – when the foolish bridesmaids call out to the bridegroom, his reply is "Truly I tell you; I do not know you." It should go without saying, but we get that Jesus is the bridegroom in this parable. So, it is Jesus saying, "I do not know you". What do we do with that?
How could that possibly be? How could Jesus say that to you or me?
It makes me think of those countless stories where a partner or spouse is living a double life, concealing a long-term affair. And you could imagine, then, the victimised one, on discovering the betrayal, discovering the long-term lies and dishonesty, could look the partner in the eyes, the one who they had spent years of their life with, and truly, honestly say- I never knew you.
So as chilling as these words are coming from Jesus, we can begin to see their meaning regarding the lives that we lead. And there's more here – just as we had to look back to discover the audience, looking forward we see the culmination of Jesus' sermon in the final parable – the Parable of the Sheep and the Goats. This is the lectionary in two weeks, so hopefully it might be explored in more detail then. But for now, it would be careless to ignore the connection between these two parables.
First they are based on a duality – wise and foolish bridesmaids, and sheep and goats. They are both reflecting on the nature of the End times and judgement. But for me, the most important connection comes in the words of the king:
Then the king will say to those at his right hand, 'Come, you that are blessed by my Father, inherit the kingdom prepared for you from the foundation of the world; for I was hungry and you gave me food, I was thirsty and you gave me something to drink, I was a stranger and you welcomed me, I was naked and you gave me clothing, I was sick and you took care of me, I was in prison and you visited me.' Then the righteous will answer him, 'Lord, when was it that we saw you hungry and gave you food, or thirsty and gave you something to drink? And when was it that we saw you a stranger and welcomed you, or naked and gave you clothing? And when was it that we saw you sick or in prison and visited you?' And the king will answer them, 'Truly I tell you, just as you did it to one of the least of these who are members of my family, you did it to me.'
As the king, Jesus knows these ones. He knows them. And he knows them because of the love they embody for their neighbour.
There is a quote from the great African-American philosopher Cornell West that I've used here before, and I'm sure I'll use it again "Justice is what love looks like in public".
The parable of the sheep and the goats is a parable about justice – and how we can be agents of justice. We are called to love the other, to love our neighbour, to honour their humanity, and to lift them up. And in doing so, we are showing our love for Jesus, honouring Jesus, lifting up Jesus. This isn't about guilt, this is about doing more stuff, this is about aligning our live to God's call. It's about taking on a posture of love and living each day from it. It's about seeking forgiveness when we fall short and celebrating in the grace that God has given to us all. And through that we will hear Jesus say: You – I know you, brother. I know you, sister. I know you, friend.
Friends, we are waiting. We are waiting for the coming Kingdom, the eternal wedding banquet. And we wait in the discomfort of not knowing when, when we will see the full revelation of God's kingdom. But the thing to remember, is this is nothing new. This is in fact the church's calling – to faithfully wait for the coming of God.
And yet, this is a challenge, perhaps now more than ever. We live in a culture where anything less than instantaneous is a failure. Think about the last time the internet was slow. Think about the last time you sat in traffic. Think about the last time you were put on hold. Think about the times spent in queues – we don't wait well.
But unlike these examples of waiting that so frustrate us, our waiting is not a passive experience, our waiting is active, it is in preparation. And part of that is because of the paradox of the Kingdom – both now, and not yet. We can participate in it now, and faithfully wait for it. We can work in it now and pray for the future. We can catch glimpses of it now and live in hope for what is to come.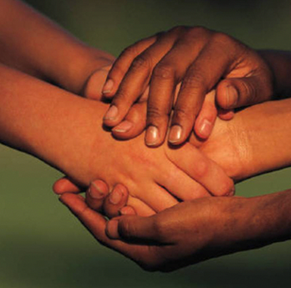 And there are times when we will fall asleep; where we will be unprepared; where we will miss the point– and in those times we depend upon community – a place where we can re-write this story together - that those around us will keep awake for us, to keep the door open for us, and we can do the same for our brothers and sisters. Together, we as the body of Christ, can be prepared, keep awake, and share in the wonder of The kingdom of heaven, both now and in the future. In the name of the crucified and risen One,
Amen.
SONG Be Thou My Vision (Audrey Assad)
Be Thou my Vision, O Lord of my heart
Naught be all else to me, save that Thou art
Thou my best Thought, by day or by night
Waking or sleeping, Thy presence my light
Be Thou my Wisdom, and Thou my true Word
I ever with Thee and Thou with me, Lord
Thou my great Father, I Thy true son
Thou in me dwelling, and I with Thee one
Riches I heed not, nor man's empty praise
Thou mine Inheritance, now and always
Thou and Thou only, first in my heart
High King of Heaven, my Treasure Thou art
High King of Heaven, my victory won
May I reach Heaven's joys, O bright Heav'n's Sun
Heart of my own heart, whate'er befall
Still be my Vision, O Ruler of all
Prayers for others
For what shall we pray, O God?
where there is death,
let us offer life,
where there is brokenness,
let us be healers,
where there is loneliness,
let us offer a welcome.
for what shall we pray, O Jesus?
where there is cruelty,
let us seek justice,
where there is bitterness,
let us sow kindness,
where there is hatred,
let us offer hands of love.
for what shall we pray O Spirit?
where there is anger,
let us be the breath of hope,
where there is violence,
let us be peacemakers,
where neighbourhoods are in ruins,
let us rebuild communities.
for what shall we pray?
for more tenderness than tensions,
for more listening than lecturing,
for more forgiving than pointing fingers,
for more concern for the forgotten than the favoured,
for more humanity than hatred.
hear our prayers, God in Community, Holy in One,
hear our prayers, Amen.
(Source: © 2020 Thom M. Shuman)
Please spend some time praying for our church – for Paul and our church Council as they make decisions for the future directions of our church. And for each one of us as we do our best to do God's work in many ways both big and small. Give thanks for the life and witness of everyone here as we encourage, bless and sustain each other and those in our local community. Please pray for the groups that use our church halls – Engadine Dance, Grace Studio Drama classes, the Before and After School Care and our project partners Project Youth, Uniting World Timor Leste, Common Grace and Sydney Alliance.
Offering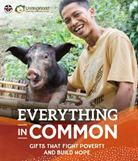 As part of our offering please click here Everything in Common for Uniting World Everything in Common video
Offering Prayer
All good things come from God, the giver of life. We are called as stewards of God's gifts to share in fulfilling of God's purposes for creation. May our offerings reflect confidence and inclusiveness  And let us give from our abundance with thanksgiving.
We offer to you, Generous God our gifts of money, food and ourselves with joy, hope and love. May these gifts and our lives offered in your name be used to enfold others in your love. AMEN
Sending Out
One small part of your worship is ending, the wider field of your worship now begins. As Adrian has taught us in his message, may we learn to wait well and be active in our waiting. May we stay awake as ambassadors of hope and agents of love, prepared for what is here now and what is to come
A Franciscan Benediction
May God bless you with discomfort at easy answers,
half -truths, superficial relationships,
so that you may live deep within your heart.

May God bless you with anger at injustice,
oppression and exploitation,
so that you will work for justice, equity and peace.

May God bless you with tears to shed
for those who suffer from pain, rejection, starvation and war,
so that you will reach out your hand to comfort them, and change their pain to joy.

And may God bless you with the foolishness to think
that you can make a difference in the world,
so that you will do the things which others tell you cannot be done.
Amen.