God Speaks: My Response?
8 Mar 2020 by Peter S (Reflection), Paul Bartlett (Sermon), Photo (https://commons.wikimedia.org/wiki/File:Bassano_-_Departure_of_Abraham_for_Canaan.jpg) in: Sunday Snippits and Sermons
The focus text for this Sunday's service was from Genesis 12: 1 – 4 where God told Abram to go and live in 'the land that I will show you' and 'I will make you a great nation'.
God spoke. Abram listened. Abram obeyed and left behind all that was previously 'home'.
So........in the 21st century,
How DOES God speak? And how should WE respond to what might be God's voice?
1. The Rev Paul Bartlett shared an experience of God speaking to him "in His distinctive voice" while working in ministry with a colleague who had once been a "flying padre" serving the people from the bush. This 'flying padre's' encouragement and mentoring of Paul was another 'voice'.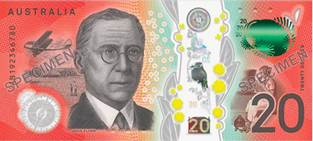 (John Flynn commenced the flying doctor service as well as being involved with the 'flying padre' service. (https://frontierservices.org/))
2. Martin Luther on 31 October 1517 responded to his hearing of God's voice,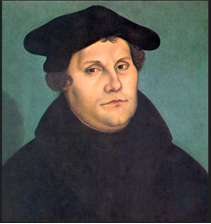 the words 'saved by faith alone' by nailing some new ideas about salvation to the door of his church.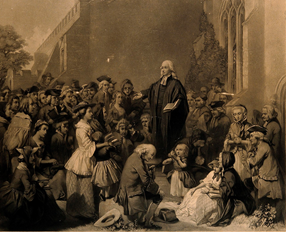 3. John Wesley responded at 8.45p.m at Aldersgate St church on 24 May 1738 when his heart was "strangely warmed". An example of the transformative power of the Holy Spirit.
4. Paul's grandfather committed his life to God on 17th July 1917 after a WW1 shell killed two of his mates in battle whereas HE survived. And so he committed himself to a life of thanksgiving.
5. The Rev Paul shared something of his own life-experience:- on the 18th September 1971, Paul (as a young adult) read of the actions of a person who was hunger fasting in protest to the treatment of Bangladeshi refugees (https://en.wikipedia.org/wiki/1971_Bangladesh_genocide). Paul said he clearly heard his Lord saying to him, 'I want you there too'. So he left his family home that very day and joined the person hunger fasting for 2 weeks. For 20 years, after their 2 week action on the steps of the Melbourne GPO, a donation box was put in place to raise funds for refugees.
So ... the point of all these experiences?  These encounters with God's spirit lead to Action and Transformation……that we might be in the words of Genesis Ch 12 verse 2 a "blessing to others".
And that IS the key!
That through our lives, made possible by God's Grace, that we can be a blessing to others!
Peter S (reflection)